SAAM CorpAdvisors
SAAM CorpAdvisors Private Limited is a company based in New Delhi, India that was set up by Satya N. Gupta a key figure in the Telecom landscape of the Indian Telecom sector for around 40 years.  Mr. Satya N. Gupta has been influential in the ICT sector since the inception of privatisation and has held several leadership positions both in the government sector as well as in private sector and has been actively involved in policy formulation.
Satya N. Gupta set up SAAMCorp Advisors Private Limited, in 2013. The Company is a small, dynamic and highly experienced team working on policy and advocacy in several areas specially focusing on Telecommunications & ICT. The company's projects span research, advocacy, policy advisory, strategic planning and consulting. We have several ongoing clients in the ICT and start-up space, with regular monthly retainers.

Broadcast Engineering Society (India)
A small but most dedicated group of Broadcast Engineers of India felt the necessity of projecting the interests of Broadcast Engineers at national and international level. They decided to promote the advancement, dissemination of knowledge and practice in the field of Broadcasting and related sciences. Their determination finally came as the establishment of Broadcast Engineering Society in 1987 when it got registered with the Registrar of Societies, Delhi Administration on 8th April 1987. To achieve its goals with the specific aims & objectives, the dedicated members of the Society started organising, seminars/lectures/workshops/symposium, which gained momentum, and more and more fellow broadcast engineers joined hands.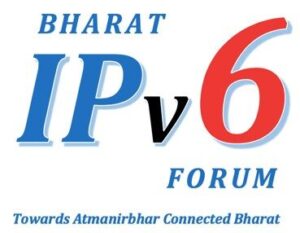 Bharat IPV6 Forum
Bharat IPv6 Forum – "Towards Atamnirbhar Connected Bharat", is an innovative initiative evangelised by Satya N. Gupta, NGNguru an New Internet Hall of Fame Inductee and Forum's Founding Chairman. The Forum is being created to establish a quality, trusted and secured Next Generation Internet infrastructure in the country.
The launch of Bharat IPv6 Forum has created a platform for conversations on enhancing the security as well as capacity by implementing nationwide new internet infrastructure using IPv6 and also the creation of a national root server for managing trusted and secured next generation internet infrastructure.
Telecom Regulatory Authority of India
The Telecom Regulatory Authority of India (TRAI) is a regulatory body set up by the Government of India under section 3 of the Telecom Regulatory Authority of India Act, 1997. It is the regulator of the telecommunications sector in India.[1] It consists of a chairperson and not more than two full-time members and not more than two part-time members. The TRAI Act was amended by an ordinance, effective from 24 January 2000, establishing a Telecom Disputes Settlement and Appellate Tribunal to take over the adjudicatory and disputes functions from TRAI.
Telecommunication Engineering Centre.
TEC provides technical support to DOT and other government departments and formulates technical specifications in the form of standards of various telecommunication technologies for telecom equipments, networks, systems and services to be deployed in Indian Telecom Network, in harmony with International Standards after wide stakeholder consultations. During formulation of above mentioned documents, 'Test Schedule Test Procedure' (TSTP) is also prepared to carry out testing and certification of the equipment. It also discharges its function as a testing & certification body.

National Internet Exchange of India
NIXI is a not for profit Organization under section 8 of the Companies Act 2013, and was registered on 19th June, 2003. NIXI was set up for peering of ISPs among themselves for the purpose of routing the domestic traffic within the country, instead of taking it all the way to US/Abroad, thereby resulting in better quality of service (reduced latency) and reduced bandwidth charges for ISPs by saving on International Bandwidth. NIXI is managed and operated on a Neutral basis, in line with the best practices for such initiatives globally.
Telecommunications Consultants India
Telecommunications Consultants India Limited (TCIL) is a central public sector undertaking. It is under the ownership of the Department of Telecommunications, Ministry of Communications, Government of India. It was set up in 1978 to give consultations in fields of Telecommunications to developing countries around the world. Started with an initial investment of 10lakh. TCIL is present in almost 80 countries, mainly in the Middle East, Africa and Europe.
TCIL has been executing Telecommunication Works in Various parts of the world which include Kingdom of Saudi Arabia, Kuwait, Oman, Mauritius, Nepal, Afghanistan and Bhutan. The work includes Implementation and Maintenance of Fiber Optic Network. Currently TCIL has mega projects in maintenance in Kingdom of Saudi Arabia which includes Saudi National Fiber Network costing around 10 million Saudi Riyal annually. TCIL is diversifying its field in IT sector also with many projects running in African Countries namely Senegal and Nigeria.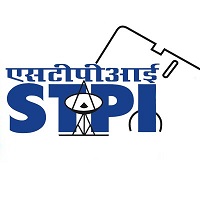 Software Technology Parks of India
Software Technology Parks of India (STPI) is an S&T organization under Ministry of Electronics and Information Technology (MeitY) engaged in promoting IT/ ITES Industry, Innovation, R&D, Start-ups, Product/ IP creation in the field of emerging technologies like Internet of Things (IoT), Blockchain, Artificial Intelligence (AI), Machine Learning (ML), Computer Vision, Robotics, Augmented & Virtual Reality, Animation & Visual effect (AVGC), Data Science & Analytics for various domains like FinTech, Agritech, MedTech, Autonomous Connected Electric & Shared(ACES) Mobility, ESDM, Cyber Security, Gaming, Industry 4.0, Drone, Efficiency Augmentation, etc. STPI was established in 1991 by the Indian Ministry of Electronics and Information Technology (MeitY) with the objective of encouraging, promoting and boosting the export of software from India. STPI Headquarters is located in New Delhi with over 60+ Centres spread across the country.
Elteridium
At Elteridium, we envision a future where our blockchain-based smart contract platform is the go-to solution for public-private partnerships, enabling secure, transparent, and efficient collaboration between government and industry. Through the use of our platform, we aim to facilitate the creation of the world's largest network of public-private partnerships, driving innovation and fostering growth for organizations of all sizes
Communication Today
Communication Today (ISSN 0975-217X), 26 years old bilingual media journal, is published by Prof. (Dr.) Sanjeev Bhanawat, Former Head, Centre for Mass Communication, University of Rajasthan. The journal is regarded as the lighthouse for students, researchers, academicians and practitioners of media studies in India.
The journal comprises of Book Reviews, Research Papers and Articles. It has published in-numerous research papers on various topics such as Media Education, Advertising, Print Media, Electronic Media, Development Communication, Public Relations and New Media. Communication Today has also carried out studies on the impact of media on different sections of society, that is, children, women, adolescents and grown-ups as well.

CoinGeek
CoinGeek was founded by Calvin Ayre, the celebrated entrepreneur who was among the first to identify gambling as tailor-made for the early internet. But it was Ayre's ability to associate his Bodog brand with a variety of non-gambling businesses that ultimately led Forbes to put him on the cover of their 2006 'Billionaires' issue.
After leaving the gaming industry, Ayre became an early advocate of Bitcoin. But his interest grew significantly in 2015 when Stefan Matthews, a former online gambling exec who was running Ayre's venture capital arm, introduced him to Dr. Craig Wright, the individual behind the Satoshi Nakamoto pseudonym credited with authoring the Bitcoin white paper in 2008.