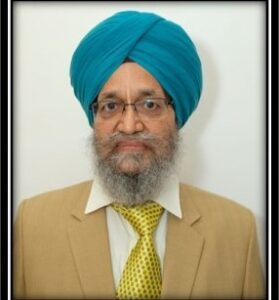 DR. Labh Singh 

Advisor

Dr Labh Singh is B.Tech PEC Chandigarh, MBA PU Chandigarh and Ph.D. Punjabi University Patiala.

He    belongs     to    the    @Balkar    family     (   pioneers     in    Harvester combines manufacturing) of Village Handiaya( Distt. Barnala Punjab)

He is an ITS officer of 1979 batch from Indian Engineering Services.

He spent about 37 years in Telecom Sector and retired in 2017 as Advisor (Ex­ Officio Addi Sect. GOI) Deptt of Telecom.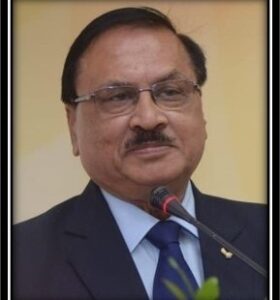 LT GEN AKS CHANDELE
ADVISOR
Lt Gen AKS Chandele retired as Director General of Corps of EME, Indian Army. He is a Post Graduate from Madras University, MPhil from Indore University. ME(Hons)(Elec) from IIT, Roorkee and PhD from Meerut University. An Electronics engineer, he has specialized in Radar & Control systems and trained in Missile Systems in the erstwhile USSR. He has attended the prestigious Staff College, Higher Command & National Defence College Courses. He has had a distinguished career in the Army spanning over four decades.
ANURAG AGARWAL
ADVISOR
Anurag has 25+ years of global experience in IT industry, including 5 years in Blockchain space. He held senior leadership positions with Tata Consultancy Services (TCS) and HCL Technologies for 19 years before starting his entrepreneurial journey. His venture – DataBloc Technologies is the result of his passion and thorough research with Blockchain Technology. Anurag believes that "Blockchain is not just a technology, it's an ideology".
His endeavor is to ideate customized Blockchain solutions for different industries like Finance, Healthcare, Manufacturing, Insurance, Supply Chain etc.
PROF. TARUN DHINGRA
ADVISOR
Prof. Dhingra has around 24 years of experience 1n research, teaching and industry. Currently he is  Professor-Strategic Management and Dean- Academics at Jaipuria Institute of Management, Noida. He has published 80+ papers in many reputed refereed academic journals (wos, Scopus, ABDC list) of national and international repute and four books. He has won "The best paper award" five times in different reputed platforms like IIMA, IISC, Bangalore,  K J Somiya, Mumbai, SCMS Cochin and      DMS, IIT Roorkee. He  has   guided 10 scholars (thesis awarded).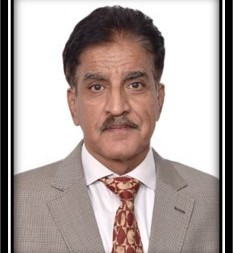 B. M. BAVEJA
EX. SENIOR DIRECTOR, GOVERMENT OF INDIA, MINISTRY OF ELECTRONICS & IT
Dr. B.M. Boveja did his B.Tech from IIT-Delhi in Electrical Engineering in 1979 and a PhD from IIT Hyderabad. He also holds Master's Degree in Engineering from Queen Mary College, London and Master's in Public Management from University of Birmingham. He started his career in London in 1980 and after having worked for two years in a design software company in the UK and two years at Delhi, he joined the defence PSU- Bharat Electronics Ltd (BEL) at Ghaziabad. In 1986, he joined MeitY the erstwhile Department of Electronics where he worked for about 30 years.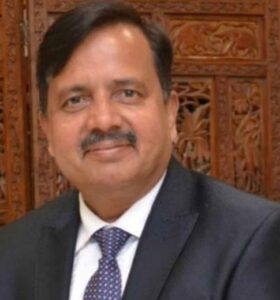 SUNIL ADDITIONAL DIRECTOR GENERAL OF
INDIA'S PUBLIC SERVICE BROADCASTER PRASAR BHARATI
Mr. Sunil is the Additional Director General of India's Public Service Broadcaster Prasar Bharati. He is heading the Global Outreach Division, Global & Domestic Distribution and Tech Division at the Corporate level. He has headed the Corporate's Planning Wings of Terrestrial Transmitters, TV Studios, Satellite division and Direct to Home (DTH) Divisions. Mr. Sunil is the President of Broadcast Engineering Society of India (BES), Vice President of Asia Pacific Broadcasting Union (ABU) and Governing Council Member of Institution of Electronics and Telecommunication Engineers (IETE) having 27000 members across the country and globe.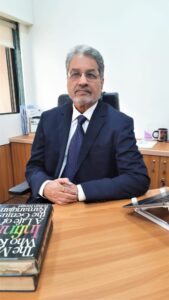 Professor Raghunath Shevgaonkar
Provost, Somaiya Vidyavihar and Professor Emeritus IIT Bombay
As inventor, academician, liberal thinker, and teacher. He have worked in higher education in India for more than three decades. Currently, He is the Provost, Somaiya Viday vihar and Professor Emeritus, IIT Bombay (Maharashtra). Earlier as Vice Chancellor of Bennett University, Vice Chancellor of University of Pune and Director of IIT Delhi, he focused on bringing about systemic reforms and changes. He was a Faculty Research Associate with University of Maryland, US and Visiting Professor with University of Nebraska-Lincoln, US, ETH Zurich, ISEP Paris. At my alma mater IIT Bombay, he helped found the Centre for Distance Engineering Education. He played a key role in commissioning one of the world's largest Decameter Wave Telescopes at Indian Institute of Astrophysics and Raman Research Institute, Bangalore. His teaching and research areas include Strategic Planning, Optical Communication, Image Processing, and Computational Electromagnetics. His work has been recognized by institutions and organizations in India and abroad. He has received several awards, including IEEE Undergraduate Teaching Award (2011), Headline Today's Education Leadership Award (2012), and Devang Mehta Business School Award (2010).
Milan Jain
After completing graduation in engineering, |He has been working in the telecom industry for the last 25years. He have experience of working in various fields of telecom including policy making, consultation papers, recommendations, regulations making and implementations, mobile network operation, new technologies, blockchain, installation of switches, maintenance, marketing etc. He started his career in telecom in Department of Telecommunication, India and about 6 years he have worked in Telecom Regulatory Authority of India. At present, He is working in Bharat Sanchar Nigam Limited, New Delhi. Thus he have extensive experience of working with the government, regulator and telecom operator.